Reflections of Patsy
Jim Powell
We are here, together, taking the next step on our journey, learning to live with our grief.  This is a significant step, for we are literally and symbolically putting Patsy to rest, marking a place where we are able to return and remember.  It's significant that within a few feet of each other are four generations of Patsy's family, whose stories are alive and vibrant.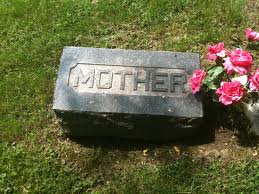 Patsy, Judy, and Tiny Babe came here just a few months ago and spent time together sharing stories, remembering, and being grateful for the influence of these people that came before them.  They had begun a tradition of coming here and honoring these other people on Mother's Day.  And now, next Mother's Day, the same tradition will continue – and Patsy will be honored in the remembering, the sharing, and the expressions of gratitude for the gift she has been and for her contributions to our living.
But for now, we say "Good-bye."  In the midst of our "Good-bye" there is an innate awareness that we are not alone and that there is a "Hello" ahead.  I think that's the way life is intended to be lived.  We will learn to live with this "Good-bye" – and we will do it together, each in our own way, at our own pace.
Our experience in living informs us that as we learn to live with our "Good-bye" there is opportunity for "Hello."  That's the way God ordained our living.  It's always been that way.  As we've said, "Good-by" to childhood, we said "Hello" to adolescence.  As we said, "Good-bye" to adolescence, we said "Hello" to adulthood and so it goes.  As we leave one room of life and say, "Good-bye" we enter another room and experience, "Hello."
I think that's the essence of what is in the Romans 8 scripture: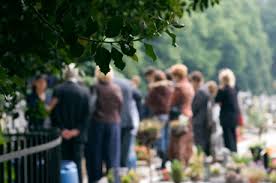 "Is anything powerful enough to separate me from the love that God has for me? Is confusion, the unknown, disaster, depression, tragedy, loneliness, fear, guilt, anger – is even death able to separate me from God's love?
No! For even in the midst of all these things, I will be able to live through them.  Nothing in all of creation – my feelings, the events that have occurred, no powers, the unknown, the imagined, not even death; nothing is able to separate me from the love that God has for each of us, the Children of God."
Regardless what room of life I enter, I am assured of the gift of God's love.  That's the way it was when God's love was uniquely shared with us in Patsy.  And even when I leave the physical manifestation of Patsy here, in this location, I will take the real Patsy, the unique spirit of Patsy with me into the rooms of my living.
I know that when I return to my home in Lubbock and walk in the front door, I will see the off-white color of the walls in my living room.  My immediate response will be, "That is so not like Patsy."  I never knew the color of Patsy's walls because whenever I went to see her, I spent all my time looking at the wall-to-wall pictures.  There were no blank spaces on Patsy's walls.  She was always surrounded by family.  And when I go to my armoire in the morning and pick out my socks and underwear, I'll notice the clock and statue sitting on top of the armoire and I'm going to say, "Patsy could make this furniture come alive with an infinite number of personal and decorative items." And when it's time for a party of any kind for any occasion, I'll smile and think, "Patsy could make a party out of a funeral.  She was the party just waiting to happen."
Patsy has gone into the other room, the room you and I have yet to enter.  But her spirit, her essence is with us.  We will pass in and out of our rooms for a while longer.  We will do this together, learning to live with our grief and also sharing with one another our profound gratitude that Patsy has been such a gracious, loving part of our living.